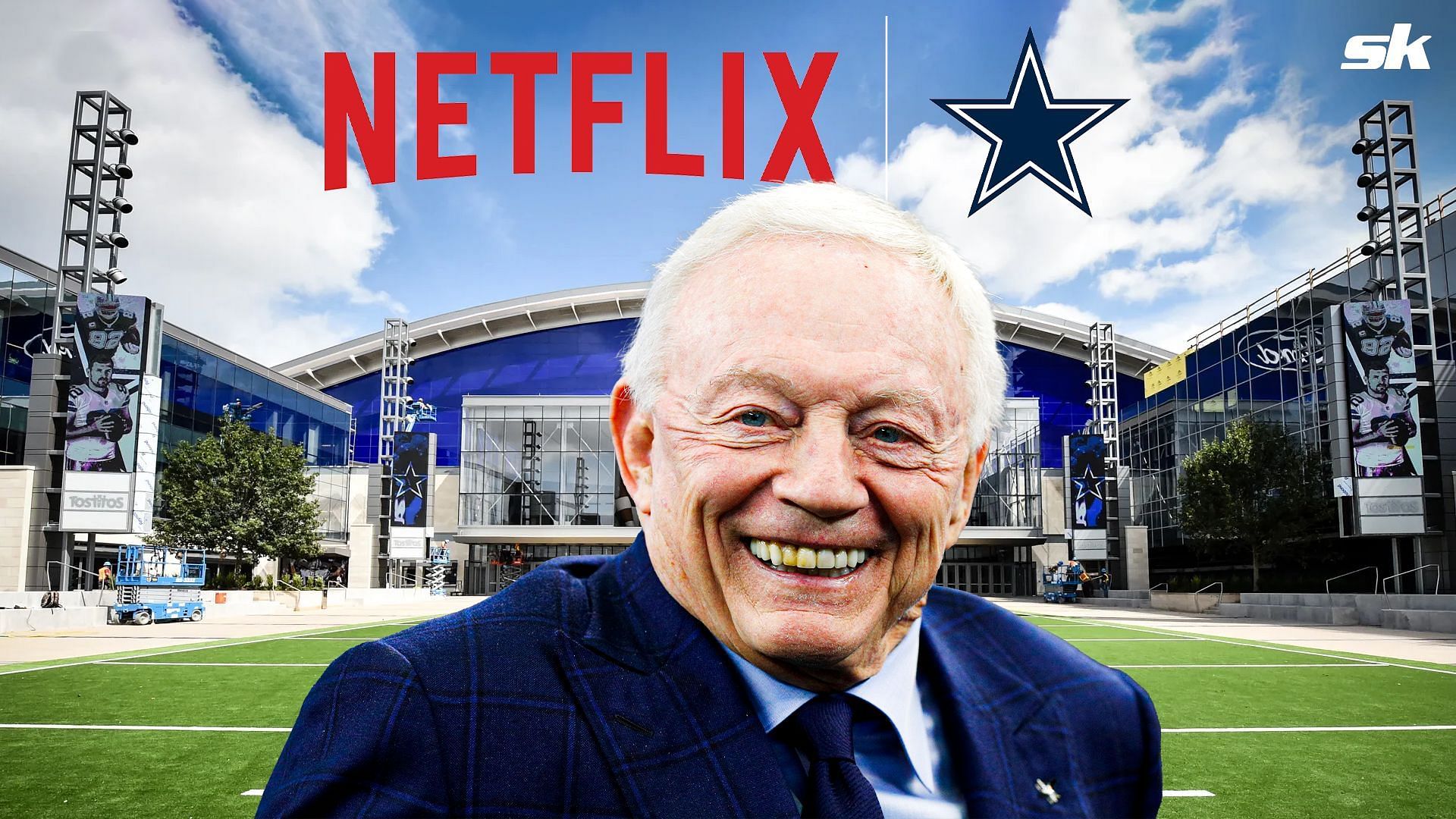 The Dallas Cowboys and Netflix have announced a partnership to produce a ten-part docuseries about Jerry. Netflix is in for a reported $50-million, outbidding ESPN and others for the rights to the series. There are no production or release dates, and they're still working on a title. All we know is that this whole thing is going to be about Jerry.
Here's a quote from the opening paragraph of the press release:
"The series will document the Dallas Cowboys and the journey of Jerry Jones, the club's owner, president, and general manager, in saving and transforming the franchise, leading a historic set of players and coaches to three NFL titles in the 1990s, and searing his imprint into the global sports business landscape forever."
I've got the name for the series. Look no further than the gag-inducing line above: "Transforming the Franchise."
Oh, yes, he did. Jerry Wayne has certainly transformed the franchise. Under his watch the Cowboys have gone from perennial contenders and Super Bowl champs to irrelevant also-rans.
Let's look at how Jerry "saved and transformed" the Cowboys. In the team's first 29 years of existence, under Tex Schramm and Tom Landry, they played in twelve conference championship games and five Super Bowls. They never went more than six years without appearing in the NFC Championship Game and that only happened twice, from 1960-1965 when they began as an expansion team without a draft, and from 1983-1988 following three straight championship game appearances. In between those two six-year droughts, Dallas went to the conference title game seven times in ten years from 1966-1975 and five more times in six years from 1977-1982.
And then Jerry Wayne rode into town and bought the team. Jimmy Johnson drafted and traded and coached his way to two of those three Super Bowls in the early '90s. And the Cowboys haven't won as much as a divisional playoff game since — 27 years now and counting. Before Jerry came along, the Cowboys didn't know what it was like to go seven years without a conference championship game appearance. They've quadrupled that drought under Jerry Wayne.
The Green Bay Packers have been to the conference championship game eight times since the Cowboys last appeared. The 49ers have made it to seven. The Philadelphia Eagles have played in six NFC Championship Games since 1995 and the Giants have been there three times. The Cowboys: zero.
There are only five teams that haven't won a divisional playoff game in the past 27 years: Lions, Browns, Dolphins, Deadskins, and Cowboys. Transforming the franchise, indeed. Thank you, Jerry. Great job. They should do a documentary. True crime.
According to the NFL's accompanying press release, this will be a "defining docuseries." In other words, 80-year-old Jerry is attempting to create a legacy with a "The Last Dance" type of memorial. Some of the stories I've read about this project report that it'll detail "how Jerry built the Cowboys roster." I suppose in this Day of Orwell when there is no truth anymore, Netflix can pay Jerry $50-million to lie and gaslight his "truth." Keep lying until people start buying, I guess.
They already are. Randy Galloway used to call  'em "Cowsheep." He had no idea. It's stupefying.
Another line in the NFL release refers to Jerry's success in the '90s as "one of the most memorable and high-powered turnarounds in football history." If the Cowboys ever get back to winning multiple Super Bowls, if they ever get back to winning divisional playoff games, it'll be a much bigger accomplishment than anything Jerry ever did.
Peace,
Allan